The Players Guild of Hamilton Inc.
80 Queen Street South, Hamilton ON
Email: info@playersguild.org  *  Website: www.playersguild.org
2021-2022 Playbill   *  Season of Two-Handers
LOVE  LETTERS
by A. R. Gurney
Directed by Gary Smith
Nov. 5, 6, 11, 12, 13, 18, 19, 20, 2021  at 8pm
Nov. 7, 13, 20, 2021 at 2pm
In this fascinating story, young Andy and Melissa start corresponding as children. They read the letters that reflect their relationship over fifty years. Highly entertaining, funny, and touching, the lifelong correspondence perhaps reveals the definition of true love.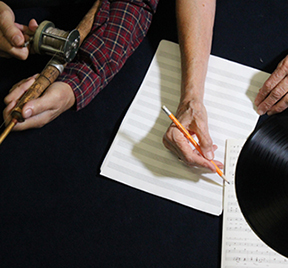 STORM  WARNING
by Norm Foster
Directed by Jerrold Karch
Jan. 21, 22, 27, 28, 29, Feb. 3, 4, 5, 2022 at 8pm
Jan. 23 & 29, Feb. 5, 2022 at 2pm
In September of 1953, Jack sits writing a letter in front of his cabin near a peaceful lake. His serenity is shattered by the sudden entrance of Emma, a loud and brash city girl, who is complaining about everything in sight. Both lives will change forever as these two opposites collide.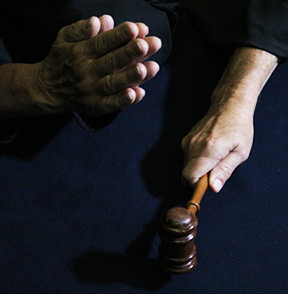 HANDY  DANDY
by William Gibson
Directed by Maureen Dwyer
Mar. 25, 26, 31, April 1, 2, 7, 8, 9, 2022 at 8pm
Mar. 27, April 2 & 9, 2022 at 2pm
In this comedy-drama, conservative Judge Pulaski enforces logic and the law. He is confronted by Molly Egan, a feisty social activist Nun. She was arrested for picketing at an arms research lab. As Molly reappears numerous times in his court, the confrontations are hilarious, and telling, as they begin to try to understand each other.
SIX  DANCE  LESSONS                IN  SIX  WEEKS
by Richard Alfieri
Directed by David Dayler
May 27, 28, June 2, 3, 4, 9, 10, 11, 2022 at 8pm
May 29, June 4 & 11, 2022 at 2pm
An aging, but still formidable lady hires an acerbic dance instructor to give her lessons in her Florida condo. Humour abounds as they struggle to coexist in the arrangement. He is gay. She is the widow of a Southern Baptist Minister. Will they manage to make it through to the sixth dance lesson?
Covid-19 Protocols: 
Proof of vaccination, Masks to be worn, 100% Seating.